What is School Psychology?
The school psychologist typically works directly with students, and may engage family members, teachers and administrators in the process as well. According to the American Psychological Association (APA), school psychologists create programs at the primary- and secondary-school levels to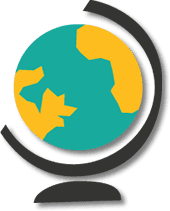 address complex issues such as child abuse, school violence, bullying, sexual abuse, teen pregnancy and substance abuse. Teachers may ask for a professional intervention in cases where divorce, adoption, parental death or other events contribute to disruptive classroom behavior.
Online training in school psychology involves more than logging on to a lecture class and clicking "submit" when it's time to hand in an assignment. In real-time discussions and collaborative sessions, students forge a professional community among peers and instructors, often resulting in lifelong connections. They also get an opportunity to apply their learning to practical challenges, delving into real-world situations during internships with educational or counseling organizations in their local communities.
Other responsibilities of a school psychologist include administering diagnostic tests and conducting other assessments of school-aged children to identify learning issues, disabilities, or emotional and psychological problems.
About the Online School Psychology Degree
The career path for a school psychologist often begins with an online associate or bachelor's degree in psychology. Undergraduate programs are designed to teach students the theoretical underpinnings of the field, as well as expose them to empirical studies through research, internships or volunteer opportunities.
Students may also opt for preparation in teacher training, completing an undergraduate degree in the education field. Either an associate or bachelor's degree is necessary for entry-level assistant roles in the classroom or with a school district office, and is also a prerequisite to enter graduate school.
To become a licensed school psychologist, students must complete postgraduate study and pass the Praxis school psychology examination to earn the National Certified School Psychologist (NCSP) credential. Completing at least 60 graduate credits in school psychology, along with a 1,200 hour clinical internship is common pathway to the NCSP designation.
Online School Psychology Degrees in Focus
Online programs at the undergraduate level are not offered specifically in school psychology, but rather in general psychology, paving the way to graduate study. Students can opt for an associate (two-year) or bachelor's (four-year) degree; both require courses in general education and the core curriculum.
An online associate degree is a stepping stone toward a bachelor's degree; these graduates may then transfer approved credits into a bachelor degree program, reducing their time to complete the four-year degree. At the bachelor's level, students are expected to have completed most or all of their general education requirements by the end of their second year (as sophomores), so they may focus on their major studies for their final two years. Students may wish to use their elective psychology courses in child and adolescent psychology to build an academic foundation for graduate studies.
Accredited online undergraduate psychology degree programs are designed to provide 24/7 access to courses and collaborative tools, emphasizing flexible scheduling that serves students with work or family responsibilities. That said, pursuing an online psychology degree should not be viewed as a solitary endeavor. Students work together on research assignments, bounce ideas off one another during voice or video discussions, and share face time during labs or at internships. Some online programs also have a hybrid option that combines on-campus meetings or labs with online classwork.
The Nuts and Bolts of Online Learning: How Does It Work?
Many online degree programs are built on the same academic curriculum and share much of the same faculty as their campus-based counterparts.
An "online degree" is not a program unto itself; instead, it merely describes the delivery system that handles the coursework, scheduling, testing, registration and other vital interactions between students, faculty and administrators. It connects students to research libraries, textbooks, discussion boards and proctored exams, and puts students in touch with academic or financial aid advisers, department heads, career counselors and tutors.
The software usually combines video, audio, and text delivery systems, depending on what format is most appropriate. For example, students may view or access lectures through streaming podcasts, blog posts, or webcasts. Instructors sometimes choose whether to deliver lectures in a synchronous format for which students log on at a pre-arranged time, or in an asynchronous format that allows them to access the material at their convenience. In any case, students should not plan to sit silently in the back of the virtual classroom; typically grades are based in part on the level of student participation in class discussions.
Online Associate Degree: School Psychology
In addition to exposing aspiring school psychology students to the psychology field to determine if it's right for them, an Associate of Arts or Associate of Science degree program also prepares students for upper division coursework in the field and opens professional doors to careers in public agencies as case managers, mental health advocates, and community educators. These two-year, flexible programs specialize in developing student skills in communication, research, critical thinking, ethical values, and key concepts in personal, family, group and organizational psychology.
After earning an associate degree, students may transfer to a four-year degree program to complete a bachelor's degree. Depending on credit transfer policies, graduates from associate programs may complete their bachelor's in two years or less.
Online Bachelor's Degree in School Psychology
Most states require licensed school psychologists to complete graduate degree programs, typically a three-year Master of Arts (MA) or Master of Science (MS) in school psychology, or an Education Specialist (EdS) degree. To prepare for a master's program in school psychology, students first complete a bachelor's degree, with one common route being an online bachelor degree in psychology.
Students who plan to attend graduate school should examine the entrance requirements of prospective colleges and universities, and ensure that their undergraduate education meets all standards. Academic counselors are a valuable resource here: they can point students to the psychology or education courses that build a solid understanding of research, statistics, counseling, and child development theory.
Graduate Degrees in School Psychology
Each state establishes its own licensing rules for practicing school psychologists. NASP national certification requirements include three years of full-time graduate study tallying 60 semester hours at the specialist level beyond the bachelor degree and 1,200 hours of supervised internships with half of them completed in a school setting.
NASP reports that professionals seeking licensing should earn a degree that culminates in a masters, specialist, or doctorate degree in school psychology.
The following table breaks down school psychology degrees available at the graduate level.
| Degree | Completion Time | Units | Degree Earned | Certification, Professional Designations | Future Career Opportunities | Other Requirements |
| --- | --- | --- | --- | --- | --- | --- |
| Master's | 3 years | <60 | Med, MS, MA | May also earn the Pupil Personnel Services (PPS) Credential | Limited to states that accept master's degree for school psychologists, for educators who want to change their professional standing, may be earned on the road to a specialist or doctorate degree | Fieldwork: 450 practica hours, 1200 hours internship |
| Specialist | 3-4 years | 60+ | Certificate of Advanced Graduate Study/CAGS, Ed.S, PsyS | For NASP approved programs, graduate eligible to become a nationally certified school psychologist (NCSP) | Minimum credential required in some states to be a school psychologist | Fieldwork: 600 hours practica, 1,200 hours internship, demonstration of mastery |
| PhD | 5-7 years | 90+ | PsyD, EdD, PhD | NCSP, Dr. designation in practice, recognized with title of "psychologist" by APA | Depends on specialty- research, faculty, field work, lead organizations, private practice | Dissertation, research |
Master's in School Psychology
The master's degree in school psychology may be earned concurrently with other credentials depending on the school and state requirements.
Some students who wish to work as a school psychologist will earn the master's degree concurrently with the specialist degree.
Goals of the Master's in School Psychology
(example taken from several schools, school goals vary)
Students should, upon graduation:
Have a deep understanding in the foundations of psychology and related disciplines

Achieve knowledge of educational issues and research methods

Be able to collaborate with students, families and communities in designing and implementing educational strategies and interventions

Have specific knowledge in school psychology including best practices

Be thoughtful, responsive and skilled professionals in the educational field

Be socially and culturally aware and sensitive to the diversity of students they will serve.
Online graduate programs in school psychology may begin with a master's degree concentration up to 60 hours, followed by a 60-hour Educational Specialist (EdS) concentration. Accelerated online master's programs can be completed in as little as one academic year including two summer sessions. Students then proceed on to taking the 60 hours toward the specialization. While courses are offered online, students may have summer on-campus weekend intensives and must complete internships in a school setting in the student's community.
Online master degree programs with a specialization in school psychology are also offered in wholly online and hybrid formats. Many accept students that already hold a master's degree in a related field, however there are three-year programs available for students who have completed a bachelor degree along with significant professional experience as a full-time teacher (three years) or professional counselor (five years). Programs are based on the cohort model, with each entering class proceeding together through the curriculum and course sequence. Students with bachelor degrees may be required to take the Graduate Record Examination before applying.
Master's in ool Psychology: Important to Know
In choosing a program, students need to examine the theoretical, professional orientation, and population groups in the academic focus of the graduate program.

Degrees may be oriented to the practitioner, the research scholar, or a combination of orientations.

The graduate program may focus on clinical roles that include hands-on counseling, consulting, and intervention, or in research roles involving program evaluation and organizational change.

Students should look at the population groups served in the degree program based on their desire to work with toddlers, preschoolers, K-12 students, as well as groups for disabled, deaf or blind students, or with a special cultural focus.
Here is a sample listing of courses required for the online educational specialist degree in school psychology:
Master's Degree Coursework
Professional Ethics
Experimental Methods
Advanced Motivation and Learning
Behavior Therapy
Developmental Psychology
Curriculum-Based Measurement
School Psychology Observation
Online Educational Specialist Degree in School Psychology
The specialist degree goes above and beyond the master's degree, by enabling graduates to become eligible for national certification in school psychology (NCSP), providing other conditions are met. The majority of school psychologists in the nation are holders of a specialist degree.
Goals of the EdS Program
Students should:
Be well versed in foundational psychological theories and practices

Demonstrate competency in research methods and techniques

Be capable of conducting and evaluating applied research

Be prepared to provide service as a school psychology
EdS Areas of Study
| | |
| --- | --- |
| Area | Example of Courses |
| Counseling | Intro to Counseling and Mental Health; Intro to the Ethical Practice of School Psychology |
| Diversity | Cultural and Community Issues; Counseling and Intervention in Multicultural Settings |
| Development | Human Development; Learning and Learning Disabilities |
| Leadership | Leadership and Systems Change; Group Counseling, Leadership and Intervention |
| Seminar | Current Topics in School Psychology; Assessment for Intervention |
Online Doctoral Degree in School Psychology
The online PsyD in School Psychology is specifically designed for professionals who want to lead in the following capacities:
Administrators
Consultants
Researchers
Program evaluators in school districts, colleges, private firms, healthcare organizations and governmental agencies.
Doctorate in School Psychology: Important to Know
The 145-hour degree is usually comprised of coursework, colloquia, comprehensive examinations and a scholarly dissertation/research project.
Programs vary, but online graduate students typically take from one to two courses a semester so they may continue work in their current roles.
Although coursework is delivered through the online campus, doctoral students must plan for occasional campus-based colloquia as well as for practicum/internships conducted in their own communities.
Depending on the online program, students may add elective credits in a specialty to accompany the required major curriculum.
In order to reduce tuition totals and time to complete the degree, some online doctoral programs allow students to transfer in as many as 45 hours of previously completed graduate work.
Sample courses from an online PsyD in School Psychology program:
| | |
| --- | --- |
| Area | Example of Courses |
| History and Systems of Psychology | Historical and Philosophical Foundations of Professional Psychology |
| Psychological Assessment and Intervention | Personality and Emotional Assessment; Intervention Strategies |
| Biological Aspects of Behavior | Neuroanatomy and Psychopharmacology |
| Cognitive and Affective Aspects of Behavior | Advances in the Learning Sciences & Education (Human Memory & Cognitive Processes); Children's Thinking |
| Research Core | Inferential Statistics; Psychometrics; Qualitative Research Methods |
| Scientific, Methodological, and Theoretical Foundations | Human Development; Dysfunctional Behavior; Professional Standards and Ethics |
The doctoral program may require practical experience divided among a practicum and internship. The practicum up to 400 hours in local schools may involve part-time service with duties that are coordinated though online classes. An internship typically requires 1,500 hours and involves supervised school or clinical practice. Fieldwork can be completed at any institution approved by the online college, including schools, hospitals, social service organizations/non-profits, or at a private practitioner's office.
How to Choose a School Psychology Online Degree Program
Prospective students may feel overwhelmed by the selection of online undergraduate psychology programs offering arts and sciences degrees. What's the difference between a Bachelor of Science (BS) and Bachelor of Arts (BA) in psychology? Which one should they pursue? A short answer is that the science degrees place a stronger focus on statistics and research methodology, while the arts degrees tend to offer a more rounded, interdisciplinary approach that may be desirable in certain environments.
When it comes to graduate school, though, the degrees have only slight differentiations in quality. According to the APA, most graduate schools are less interested in the distinction of the degree path, and more focused on finding applicants who have clinical or laboratory experience supported by a solid theoretical background. Students may prefer the arts or sciences degree path depending on their individual strengths and career goals, but the most important goal should be to ensure solid preparation for graduate work by choosing major courses and electives related to research and analysis.
Other key considerations in choosing the right online psychology degree program include:
Research Opportunities
Psychology students planning to advance to graduate school should evaluate opportunities for research or internships at prospective undergraduate colleges. The benefits are manifold: students may be able to receive college credit for job-related experience; they learn research skills essential for conducting assessments and tests; and they gain valuable credentials by assisting with publications or participating at conferences.
Course Delivery Options
Full-time and part-time degree programs are available at the associate and bachelor degree levels, with scheduling pegged to a semester system or offered in eight-week segments. Some have firmly established class times; others are self-paced courses.
While all classes are held online, students may participate in laboratory or classroom projects at locations within their communities. In addition, some colleges and universities offer hybrid course options that combine online classes with face-to-face instruction and labs held on campus. Students should search the available programs with an eye toward finding one that offers essential academic training in a scheduling package that suits the rest of their lives.
Accreditation
Public and private colleges, universities, and institutions offering online undergraduate psychology degrees may participate in the voluntary accreditation of their schools and/or degree programs.
An entire school may hold accreditation that attests to its quality of education and student support, or certain programs within the school may have earned accredited status.

Standards are established by independent peer-review boards from around the country; together they make up the six regional accrediting bodies approved by the U.S. Department of Education. Online schools or programs may also hold a special accreditation from the Distance Education Accrediting Commission.

To qualify for financial aid from a federally sponsored program, students must attend an accredited institution.